Ingredients
For the first yeast
• Mother yeast g 500
• Flour 0SS g 500
• Water g 250
For the second yeast
• Mother yeast g 700
• Flour 0SS g 700
• Water g 350
For the third yeast
• Mother yeast g 1400
• Flour 0SS g 1400
• Water g 700
For the first dough
• Sugar g 1800
• Water g 2200
• Flour 0SS g 5000
• Whole milk powder g 50
• Mother yeast g 1200
• Brewer's yeast 10 g
• Traditional butter g 2200
For the second dough
• First dough 12460 g
• Sugar g 600
• Salt g 50
• Honey
Add
• Traditional butter g 1300
• 500 g liquid butter
• Yolks 1300 g
• Orange flavor g 10
• Bergamot flavoring g 3
• 4 vanilla beans
• Marzipan 50% g 500
• Candied orange peel 2000 g
• Candied cedar g 1000
Easter cake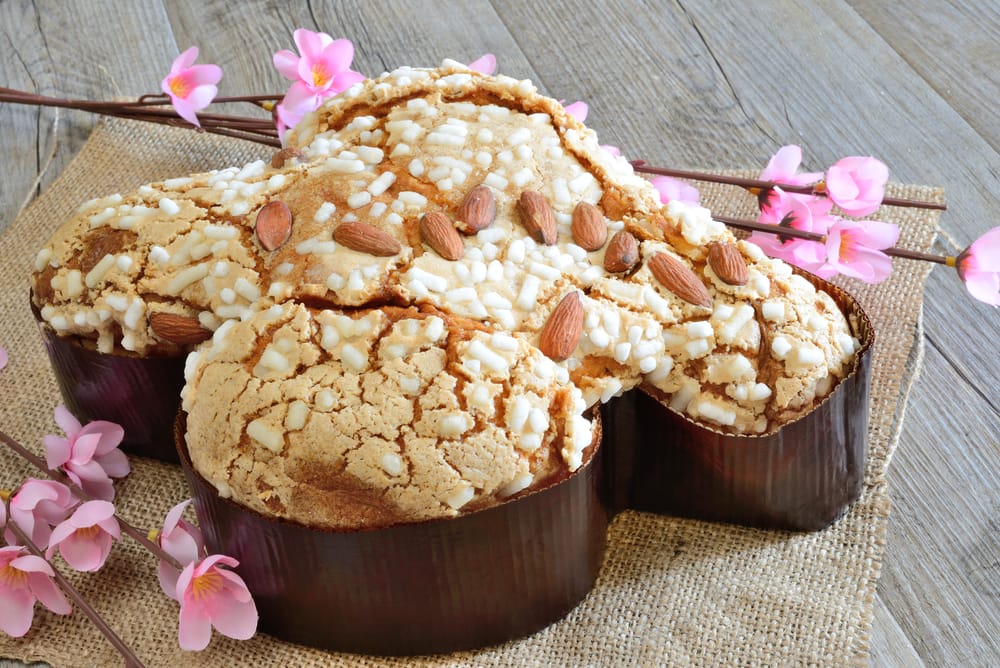 For the first dough
Put in the mixer and prepare the water and sugar syrup. Combine flour, milk powder, sourdough and beer yeast. Incorporate the butter several times. Put to rise in a cell at 28-30 ° C in order to triple the volume (about 8-10 hours).
For the second dough
Combine the first mixture, sugar, salt and honey. On several occasions, add the traditional and liquid butter. Mix carefully, then add the rest of the ingredients. Once the second dough has been made, make it point for about 60 minutes at room temperature. Form the desired size, round and leave to point for another 30 minutes; put into the cups in the appropriate dove-shaped molds and let rise in a leavening cell at 28 ° C for about 8-10 hours, until the dough reaches the edge of the mold. Cover with almond glaze and granulated sugar.