Pizza Margherita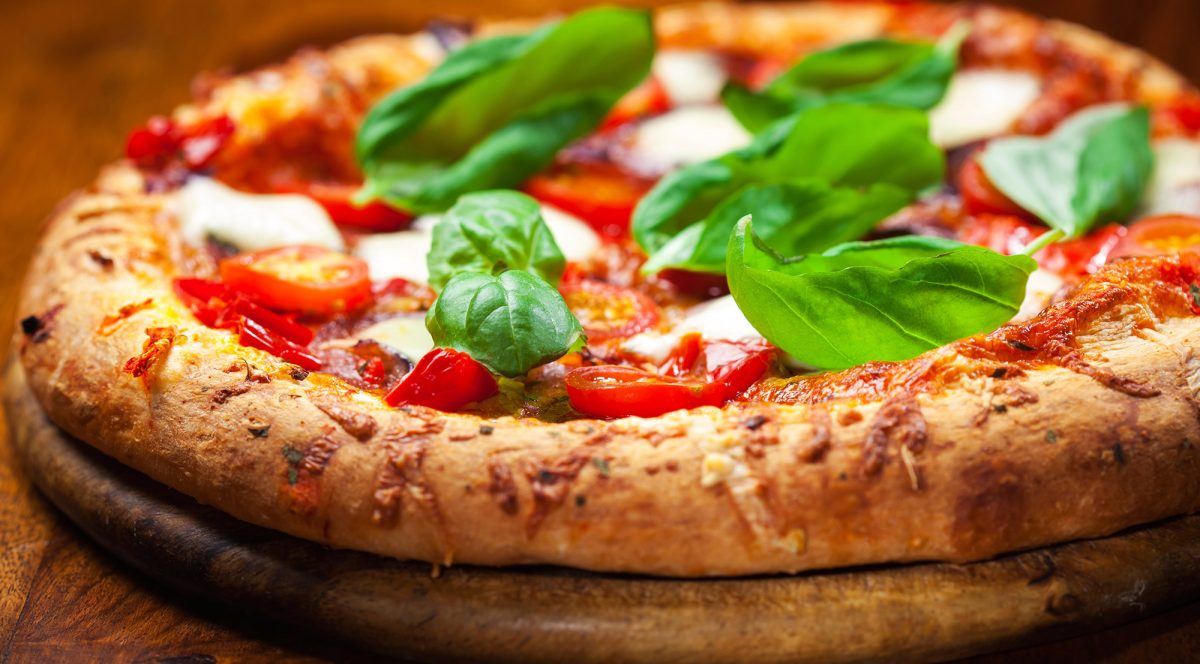 Pour the flour into the mixer, then a part of the water with the yeast, after about 1 minute the water with the fine salt, and continue to mix always at the first speed.
After 4-5 minutes add the extra virgin olive oil and continue for another 5 minutes. Total dough time 10/12 minutes.
Put the dough in a plastic food container and leave to stand for about 30 minutes covered at room temperature.
Form loaves of about 200 g and place in pizza crates and leave to stand for another 30 minutes.
Continue the maturation at a controlled temperature of about 4 ° for 24/30 hours.
End the leavening at room temperature for at least 3 hours.
Spread and season as desired with tomato, mozzarella, a drizzle of oil and basil, avoiding touching the edge.
Bake in an electric oven at a temperature of about 320 ° for 3 minutes or in a wood oven about 340 ° for 3 minutes.