Ingredients
INGREDIENTS FOR THE BIGA:
1000 g of 0G flour
500 g of water
10 g of compressed yeast
MIXTURE TIMES:
spiral mixer: 5 minutes in 1 speed
fork mixer: 6 minutes in 1 speed
INGREDIENTS FOR THE MIXTURE:
chariot
1300 g 0Rebello flour
400 g whole milk
300 g butter
350 g caster sugar
100 g whole eggs
40 g compressed yeast
40 g salt
30 g acid paste powder
20 g grated lemon zest
1 packet of flavorings
1 natural vanilla pods
MIXTURE TIMES:
spiral mixer: 3 minutes in 1 speed and 6 minutes in 2 speeds
fork mixer: 4 minutes in 1 speed and 8 minutes in 2 speeds
Sweet braid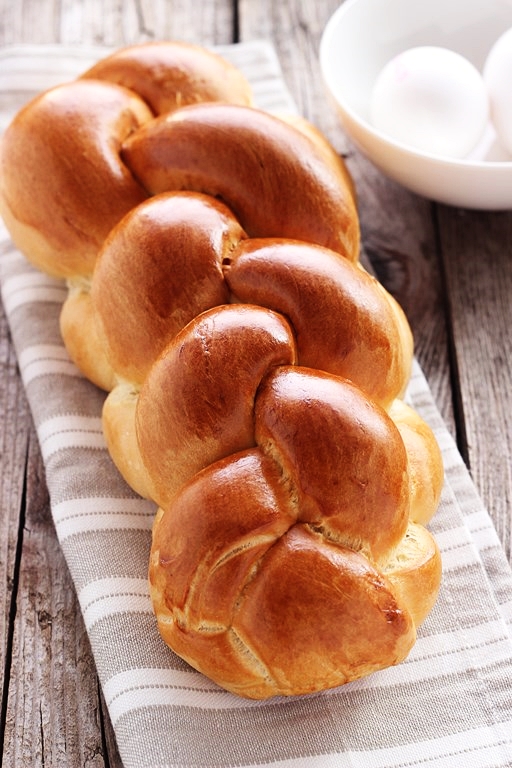 HOW TO:
Put the flour, water and yeast in the mixer to prepare the chariot. Let it rise for 18-20 hours at 18-20 ° C. Dissolve the salt in the eggs. Mix all the ingredients except the "salted" eggs that we will add before the butter. Once the latter is also incorporated, remove from the mixer and break the desired weight without resting the dough. By hand stretch the loaves in the shape of a loaf and place them on boards, then cover them. Form three-strand braids by hand and then knot them to give a cluster shape. Place them in wooden cooking. Prove in a cell at 28 ° C until the dough fills the mold to the brim. Before the oven, brush with egg and sprinkle with medium sugar grains. Bake at a temperature of about 180 ° C without giving steam. The cooking time varies according to the size. Open the draft towards the end of cooking.