Baking Pizza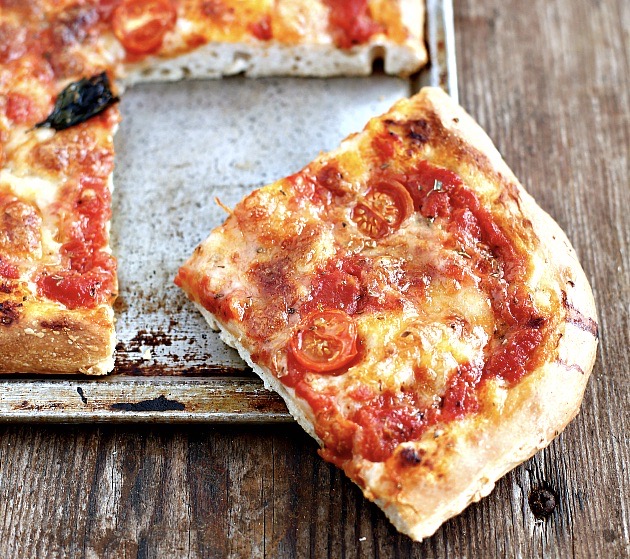 Dough procedure:
Pour the flour into the mixer and allow it to oxygenate at "1" speed.
Add a part of the water with the yeast.
After 1 minute pour the remaining water with the salt.
After 5 minutes add the oil and finish mixing for another 5 minutes.
Total dough time maximum 12 minutes always at speed "1".
Maturation and leavening:
Place the dough in a plastic food container and cover it for 30 minutes.
Form loaves of 900/1000 gr (for 40x60H3 tray) and place in covered boxes for about 30 minutes.
spread the dough on the surface of the pan, pierce and grease the surface with extra oil virgin.
Leave to rest for 24 hours at a temperature of 23-25 ​​° C.
Cooking:
Check that the dough has risen almost to its edge. Bake the pizza at 280 ° C for 4 minutes. Remove from the oven and season to taste, then bake for another 5 minutes at 280 ° C.