Ingredients
INGREDIENTS FOR THE BIGA:
2250 g of water
50 g of compressed yeast
(Alternative to obtain a rustic ciabatta: 4400 g 0G flour, 200 g rye flour 1, 200 g durum wheat semolina, 200 g of fine wholemeal flour)
MIXTURE TIMES:
spiral mixer: 4 minutes in 1 speed
fork mixer: 5 minutes in 1 speed
INGREDIENTS FOR THE MIXTURE:
chariot
1500 g of water
15 g of compressed yeast
50 g of malt powder
100 g of salt
Ciabatta bread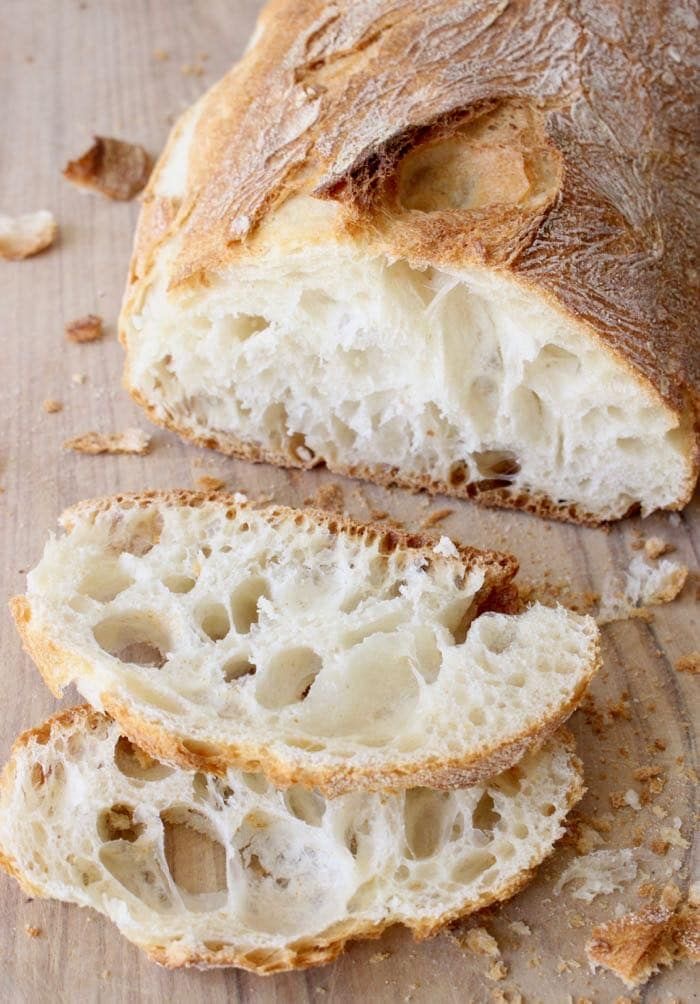 MIXTURE TIMES:
spiral mixer: 5 minutes in 1 speed and 10 minutes in 2 speeds
fork mixer: 6 minutes in 1 speed and 12 minutes in 2 speeds
PROCEDURE:
Put the flour, water and yeast in the mixer to prepare the chariot. Let it rise 20-24 hours at 18-20 ° C.
Mix the chariot, a part of the water, the yeast and the malt. Almost at the end of the dough add the salt and the remaining water, slowly added. (final dough temperature 27-28 ° C).
Leave the dough to rest in a container for about 35-40 minutes.
Turn the container upside down slowly on the work table.
Form the desired weight and arrange on well floured boards with the part of the cut facing upwards. Cover with a towel.
Leave to rise for 35-40 minutes, turn slowly and stretch the shapes slightly.
Bake with abundant steam at 240 ° C for the time necessary according to the size. Finish cooking with the draft open.