Ingredients
Dark Buns with fresh grilled tuna, buffalo mozzarella, valerian and Mediterranean mayonnaise.
Doses for 8 sandwiches of 130 gr
500 gr Matilde flour
275 gr water
5 gr brewer's yeast
30 gr sugar
10 g salt
70 gr seed oil
50 gr fresh milk
100 gr milk powder
20 gr vegetable charcoal
poppy seeds to decorate
Dark Buns🍔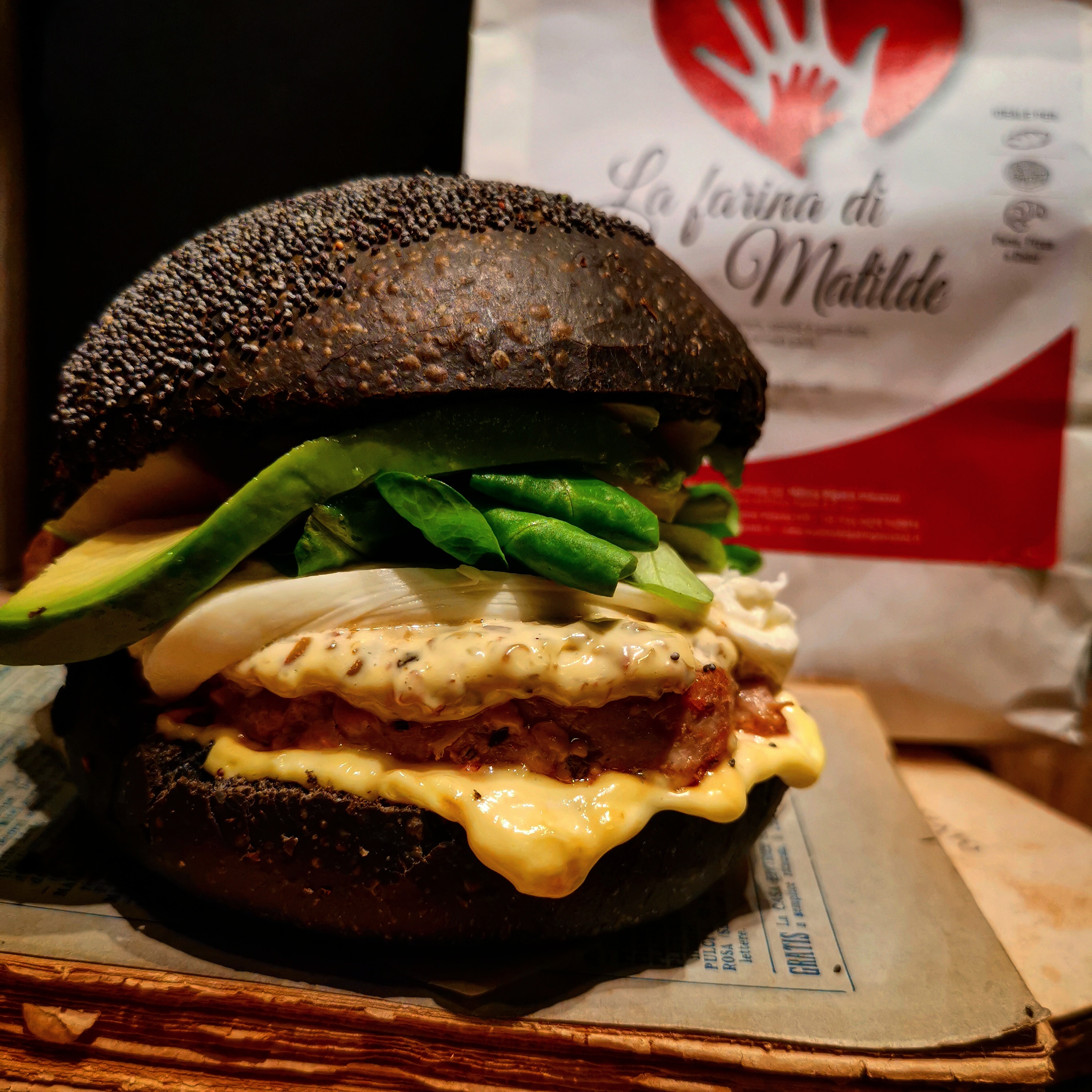 How to proceed:
Mix all the ingredients with the mixer (dissolve the yeast in the water) except the oil. Once mixed, add the oil for the last. Knead for about 10 minutes until the dough is strung together. and the glutinic mesh is formed. Make two folds every 15 minutes and leave to rest in a covered bowl at room temperature for 2 hours. Divide the dough into eight 130 g pieces. Roll up and pass the top of the sandwich on the poppy seeds and place on the side of the closure on top of the baking paper in an oven tray that also enters the refrigerator.
At this point two options: let rise until doubled for 4/5 hours and cook on the same day. leave 1 hour at room temperature and cover with plastic wrap slightly and put to mature in the fridge for 12 hours. If you have done option 2, take the dripping pan out of the fridge the day after, remove the plastic wrap and leave to rise for about 4/5 hours (or until to double o) in the oven turned off with the light on. Bake at 180 ° in a preheated ventilated oven for about 13/14 minutes.
Nieves' recipes.(Le ricette di Nieves👩🏻‍🍳)