Strawberry tarts (Crostatine)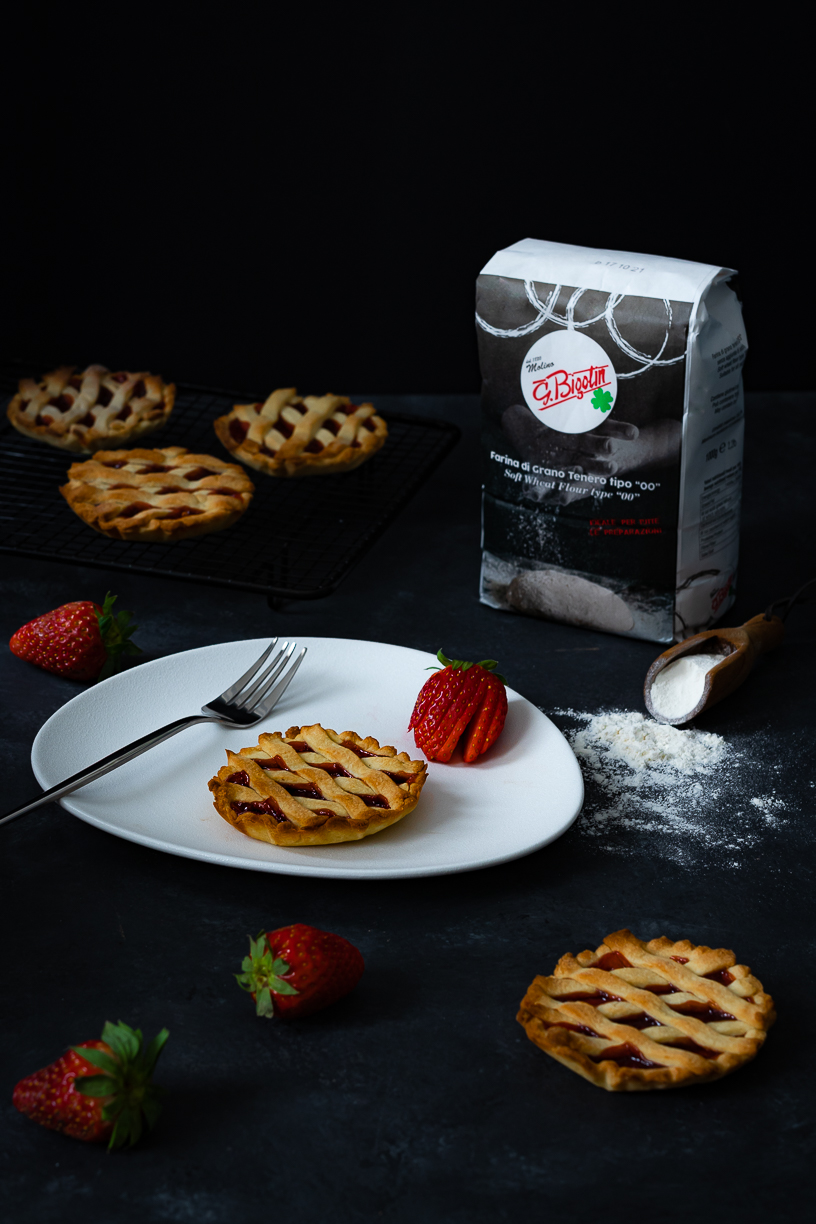 Procedure:
Place all the ingredients in a planetary mixer, mix with the leaf whisk until all the ingredients are mixed well (if you prefer you can do it by hand)
Take all the dough, form a ball, cover it with plastic wrap and put it in the fridge leaving it to rest for at least an hour or overnight.
Then roll out the dough for 1 cm thick with a rolling pin, then take a mold and make the shapes of 6 circles. Line the molds with baking paper and put the dough on each mold. Make holes with a fork over the entire surface. Add 2 teaspoons of jam on each pastry and with the remaining dough form the decorative strips to be placed on the tartlets.
Bake at 180 degrees in a preheated ventilated oven for about 15 minutes Once cooled, you can keep them on a glass jar at room temperature for up to 4 days.